WE MAKE THE DIFFERENCE FOR YOUR SUCCESSFUL BUSINESS
신한관세법인은 통관, 물류, 컨설팅까지 Total Service를 제공합니다.
Primary Services
Import and Export Clearance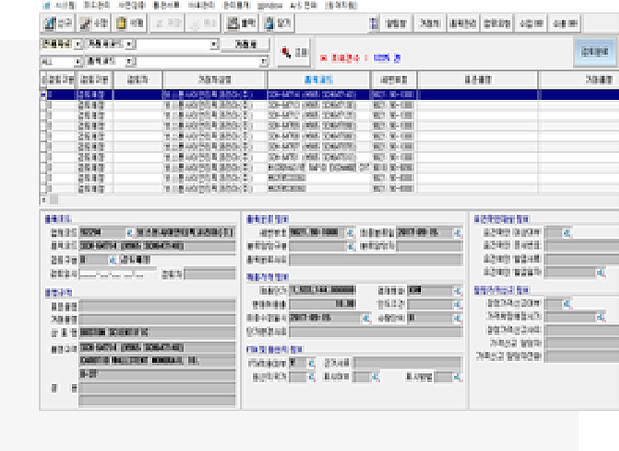 Introduction of Risk Management System (RMS)

A system that manages in advance the risks that may occur during the customs clearance process and delivers the information to customers by email
Primary Functions
Error prevention before customs clearance

Identical HS code management and variable history management through item master data management
Primary requirements management through item master data management
Monitoring unit price fluctuation through unit price and unit price fluctuation rate management
Investigate qualifying minimum tax rate for each item
Inspection of all customs documents using item master data

Shipment status of goods on which import declarations is accepted, daily analysis, lead time analysis

Post management of conditional import upon re-export

Extract and provide major report/statistic information

Provide report/various import and export statistical information through e-mail
Monthly export/import customs clearance information, information of items with mismatching material information, information on deadline for final value declaration of provisional value declaration, unit price fluctuation information, FTA post-application items information, etc.

Alarm services

Send an alarm mail when a major schedule arrives
Shipment Delay information, date of re-export execution, payment deadline, fixed value declaration schedule, export date (shipment deadline), etc.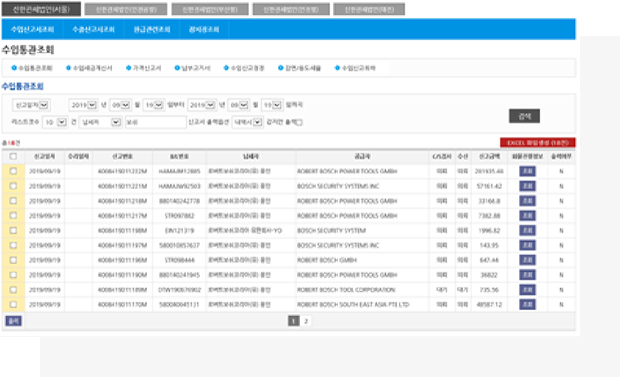 Introduction of import/export/drawback information inquiry system

Web-based information system that allows customers to view customs clearance information and various documentation related to such information.
Primary Functions
Provide information on import declaration, export declaration, and drawback

Import declaration form: Import tax calculation base, price declaration, payment notice, import declaration correction, reduction or exemption of customs duties/specific-use tariff rates, information on withdrawal of import declaration
Export declaration form: Export declaration correction, substituting documents, documents substituting correction information
Drawback-related information: Drawback application, installment certificate, Certificate of split tax-payment

View information on provided information, Excel download, output function

System connection to customs cargo tracking information inquiry function (Korea Customs Service's system)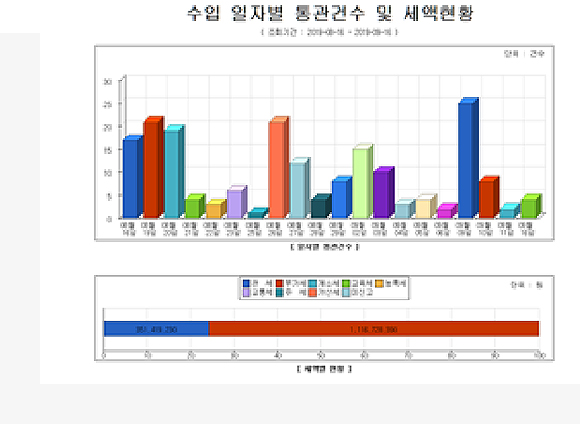 About CPCS (Clearance Process Confirmation System)

Web-based information system that allows customers to easily access customs clearance information
Primary Functions
Real-time information on import / export clearance

Import /export declaration form printout

Inquiry of customs cargo tracking information

View import/export statistics information

Declaration status by import transaction type, number of customs clearances by importing date and tax amount, clearance status of major imported items, declaration status by export transaction type, etc.